Tax Library is our exclusive client resource – log in below to access previous training and handy tips for on the job.
Access to the Tax Library is available to our in-house clients; plus any attendees of TaxBanter public sessions or webinars who register for a full-year series.
To discuss the Tax Library please contact the TaxBanter team on 03 9660 3500 or email enquiries@taxbanter.com.au.
PDFs of topics from your training sessions are available in the 'My Special Topics' menu.
Full-year attendees of public face-to-face or online training will have their full calendar year of topics available.
In-house clients will have access to topics from both their current and previous years of training.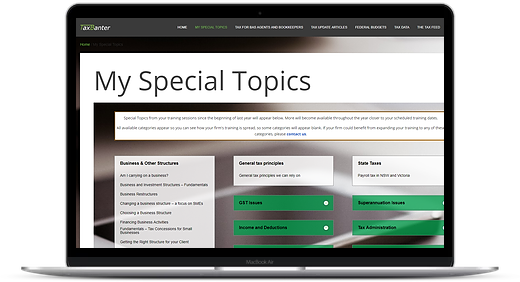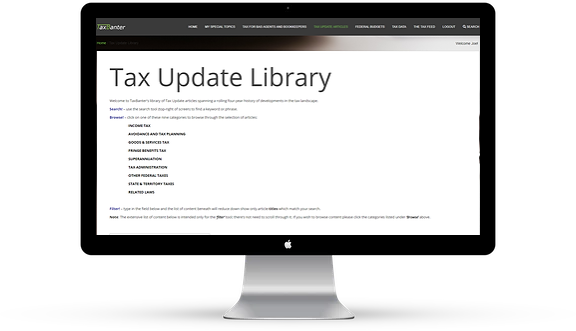 TaxBanter's Tax Update articles
Browse through categories; filter through titles, or search on all TaxBanter Tax Update articles to-date from the past four years.
Access to our valuable 'Tax Data' resource
A vast array of relevant and useful tax information, including: allowances, benefits, caps, charges and penalties, dates, limits, rates, rules, State taxes and thresholds.